Exhibition: Nomadic Forms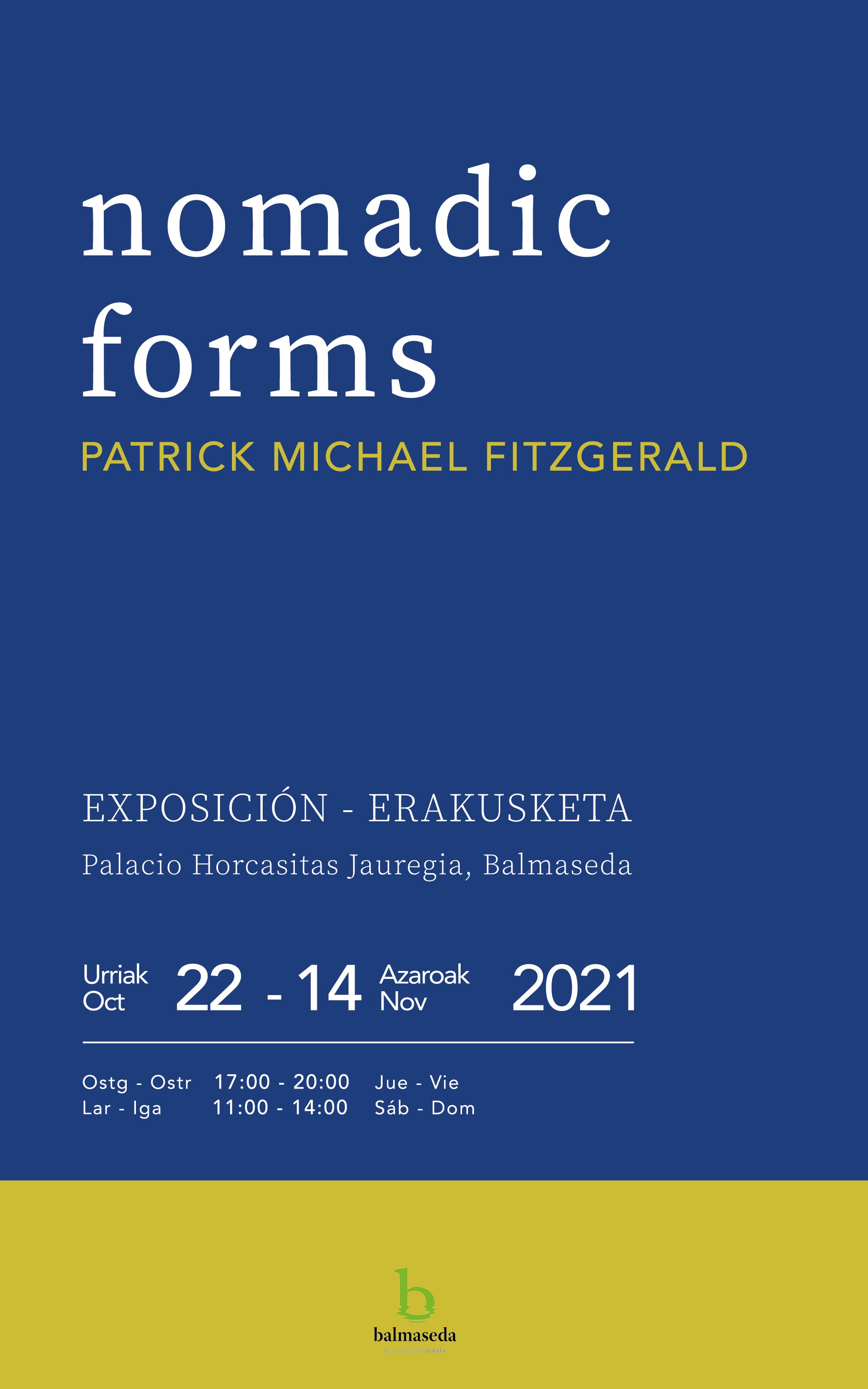 Nomadic Forms - Patrick Michael Fitzgerald
Palacio Horcasitas Jauregia, Balmaseda, Vizcaya, Spain.
22 October to 14 November, 2021

An exhibition of 35 small format paintings and five drawings, mostly made over the last three years which reflect the idea of nomad thinking within painting. A new book will be published to accompany the exhibition with an essay by David Rhodes.
22 de octubre hasta el 14 de noviembre, 2021

Una exposición de 35 cuadros de pequeño formato y 5 dibujos sobre papel, creados en los últimos tres años y relacionados con la idea del pensamiento nómada en la pintura. Un nuevo libro estará disponible para coincidir con la exposición con un texto de David Rhodes.